Je déclare la saison de Noël ouverte !!!!
I declare Christmas season open !!!!
Avec mon nouvel OO... enfin, pas vraiment oublié puisqu'il date de 2ans ...
With my new OO (UFO)... well not really forgotten because I started it 2 years ago...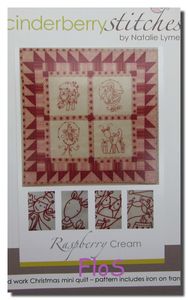 Plutôt mis de côté ! J'avais fait 3 broderies déjà...
Rather put aside ! I've already made 3 stitcheries...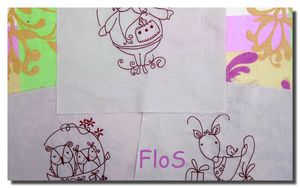 Puis au moment de m'attaquer à la dernière, j'ai réalisé avec horreur que le transfert avait "bavé"...
Then when I wanted to start the last one I awfully realized the transfer had run ...
Vous voyez ??
See ??
Je n'avais plus de tissus de fond...bref je l'ai mis de côté !
I had no more stitching fabric... so I put it aside !
Mais maintenant je me dis que ça partira bien au fil du temps....
Now I'm pretty sure it will gone all alone over time...
Alors me voilà prête !
So I'm ready !
Et voici dimanche soir :
Sunday night work :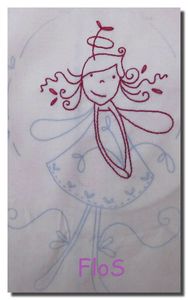 J'aimerais pouvoir le finir pour ce Noël !
I'd like to finish it for THIS Christmas !