Je vous présente mon OO n°6 :
Let me introduce you my Forgotten Work n°6 :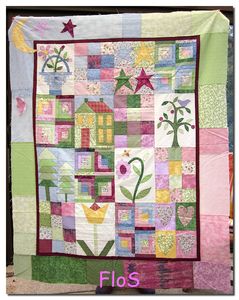 Il date d'une dizaine d'années....
Started around 10 years ago...
A partir de ce modèle :
From this pattern :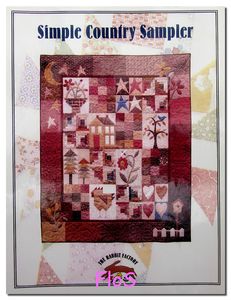 Je voulais faire un panneau de Printemps avec des couleurs bien acidulées...
I wanted to make a panel for Spring with slightly acid colors...
J'ai été interrompue dand mon élan à cause des appliqués dans la bordure....
I lost my momentum with the appliqués in the border...
Voyez !
Look !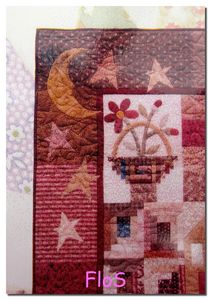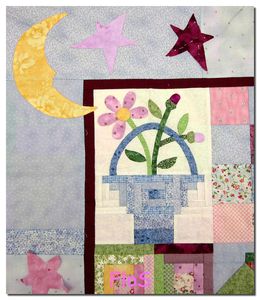 Le pire c'est qu'il y en a dans les 4 coins !!!
And there are appliqués in the 4 corners !!!
Et les étoiles !!! Aïe! Aïe! Aïe !!! les pointes, quel cauchemar !!
Stars !!! Ouch !!! points !!! what a nightmare !!
Ce soir, mission accomplie...
Tonight, it's done ...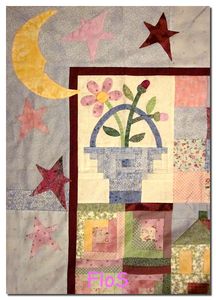 Un coin par mois et j'aurai fini le top pour l'été !!
A corner each month and I will have a top for Summer !!