Bien occupée ! - Busy, busy !
Un dimanche comme ça :
A Sunday like that :
C'est le temps idéal pour avancer sur un ouvrage oublié...
It is the ideal weather to make some progress on a forgotten work...
Si vous vous souvenez, il ne manquait plus que ce petit ange de Noël...
If you remember, this little angel was missing...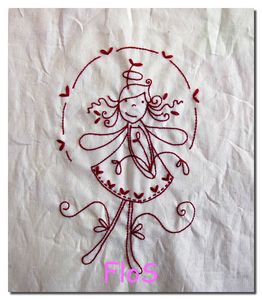 pour que le panneau prenne forme...
for making the panel...
J'ai opté pour un tissu à pois finalement...et ajouté une petite touche de vert aux intersections :
Finally I chose a red fabrics with dots...and added a light touch of green in the corners :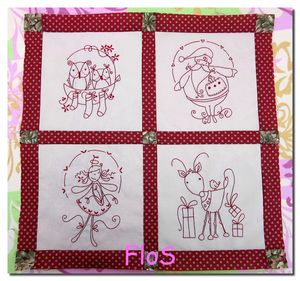 Puis la bordure fleurie :
Then the flowered border :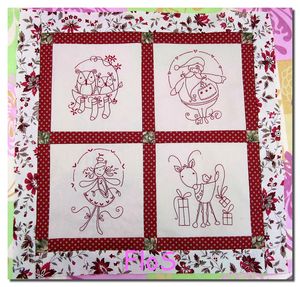 Et enfin, la touche finale :
And finally :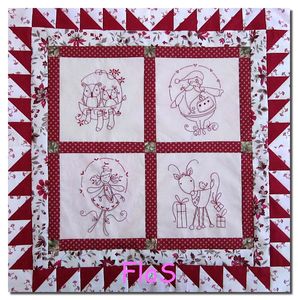 Oui !!! j'ai fini mon top !!
Yes !!! I've finished the top !!
Et comme je vais le quilter à la machine...il sera peut-être prêt pour Noël !!!
As I intend to machine quilt it...it may be ready for Christmas !!!
Je rappelle qu'il s'agit d'un panneau crée par Natalie Lymer de Cinderberrystitches .
Just a reminder : it is a Natalie Lymer of Cinderberrystitches pattern.
Bonnes préparation de Noël à toutes !!
Have wonderful Christmas preparations !!